No Heart for A Thief by James Lloyd Dulin
AUTHOR: James Lloyd Dulin
PUBLISHED ON: 24 January 2023
GENRE: Fantasy
RATING: 3.75 Stars
BOOK 1 OF MALITU
CONVINCING YOU TO READ THIS IN 6 WORDS: 
Advance Readers Copy provided by the Author James Lloyd Dublin
REVIEW:
No Heart for A Thief by James Lloyd Dulin opens a door to a new world and my mind to a new and fresh perspective. I think one advantage of reading too many Fantasy books is that you're patient. But at the same time, one disadvantage is the first book is always better when you re-read it. I think it is going to be the same here. I loved the book. I loved the dual time-line, it is so refreshing to see what he was once and what he grew to become.
I have always said that characters have the power to make even a week plot strong, it all comes down to characters. Kaylo, our main character was someone whom I loved knowing on personal level and more than that…he is someone whom I know I am going to enjoy spending time with. There was a sudden 'trend' around to have assassins' or thief's as a main character but No Heart For A Thief came and laughed at all the books. It had a unique approach not only in terms of the characters but also in terms of magic system and how do I put it but the vibe? It is kind of expected with the type magic system, a little spirit based but it is done so well.!!!
There is something special about found families and master-apprentice relation and while not exactly but the way Kaylo and Tayen meet and everything that happens from there on? It is a perfect recipe to win my heart. Despite, Kaylo having doubts the way he agrees to teach Kaylo on the way to vengeance? Like…what else do you want?
The alternative between two timelines wasn't always symmetric. I recently read the book where the storylines literally alternated between the two but here there is no symmetry while all that is fine, at times there was a little confusion. As I said, given a little time, things will start to make more sense and easy to comprehend. I also think while the series has a wide scope, I really wanted more from this book.
Coming to the writing. I love how James portrayed the series of emotions. Be it guilt, be it the pain, the fear, the anger- all the emotions were portrayed so beautifully that I loved it. I loved the small-small details. It's so fun to write the dual tones, especially when you see someone going through something and you know that feeling? The way it is written? SO GOOD.
Overall, I have enjoyed my time with No Heart for A Thief and I can't wait to read the sequel. This is one of the solid debut that I read and I can't wait to see what magic James will continue to create. I would recommend this book to everyone, especially those who are willing to engage in the story that will leave you wanting for me and make you day-dream about the plot. Not kidding when I say that I spoke about a characters when my student asked me a question.
ABOUT THE AUTHOR: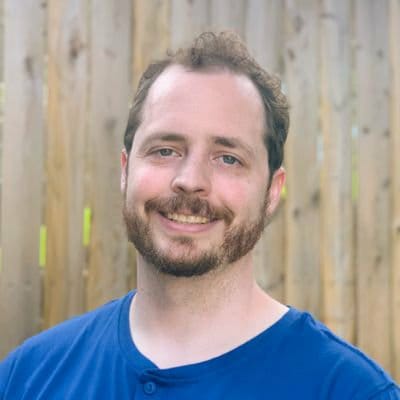 James is a nerd with a head full of stories and limited time to put them on the page.
He grew up in Grand Rapids, MI, spending an excessive amount of time at a local community theater where he developed his affinity for storytelling. This affinity grew into a deep admiration for language and spoken word poetry while studying mathematics and education at the University of Michigan. A few hundred mediocre poems and lackluster performances later, he decided his dream of writing a novel might not be as ridiculous as he once thought. He firmly believes that art—even silly books about magic, or maybe especially silly books about magic—has the ability to tell stories that sink beneath the surface.
You can support me by buying me a Ko-fi.
Read my review for Wrath from the Mountains by D.A.Smith here.
Read my review for A Shade of Madness by Thiago Abdalla here.